INTERVIEW: Dimitri Vegas & Like Mike at TomorrowWorld
Listen to Dimitri Vegas & Like Mike on iHeartRadio
When you think of Tomorrowland and TomorrowWorld, Dimitri Vegas & Like Mike come to mind. The duo prove to be kings of the festivals, playing not once but a few times at each one. But when they're not dishing beats out at festivals, they're busy in the studio turning out chart-topper after chart-topper.
We caught up with Dimitri & Mike at TomorrowWorld where they talked about playing four times at the festival, creating the anthems for both Tomorrowland and TomorrowWorld, selling out their first arena show in Belgium, and putting together an album! Check it out below:
You are playing multiple times at TomorrowWorld. You played at Dreamville, the Mainstage last night, and you're playing Smash the House vs. Dirty Dutch. Dimitri, you also did a set with Laidback Luke and Steve Aoki on the Super You & Me stage. How do you prepare for three different types of sets?
Yeah. It's just, uh, whatever comes to mind. I guess there [are] so many sets. We also have so much music to choose from, so every time is a new challenge.
How do you think this compares to Tomorrowland in Belgium?
Well, the vibe is awesome. It's way up there with Tomorrowland, that's for sure. Tomorrowland just got a brother.
You guys are like the mayors of Tomorrowland and TomorrowWorld. How do you like being so big at the festival?
Mainly proud. The whole team put a lot of effort and a lot of love in[to] this project, and I think that what they achieve this weekend is unbelievable. So it's really something to be proud of.
You created the Tomorrowland anthem, "Chattahoochee," which is where we are right now for the festival, and for TomorrowWorld you created "Ocarina," which congratulations is number one today on Beatport! How do you sit down and say how am I going to top the last anthem?
Thank you. We kinda try to create something every time that combines the spirit of the festival, and the energy of the Mainstage. And it's a difficult job every year to try and top the last one, but I think as long as it works, it works.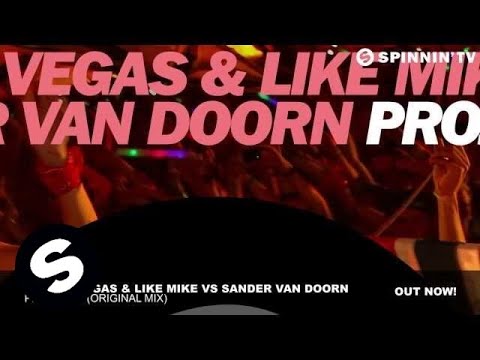 So what's next? What are you guys working on?
So much. We've got so many tracks ready, it's almost ridiculous. So I think we're gonna work towards an album for maybe the end of the year, but more likely the beginning of next year. That's a nice goal to set.
Do you have anything in mind for an album? Anyone you wanna work with?
We've been able to work with a lot of great artists already on the last after-movie, and we're working with a bunch of other great artists, so I think it's gonna be a nice project.
Photo Credit Katherine Tyler for iHeartRadio